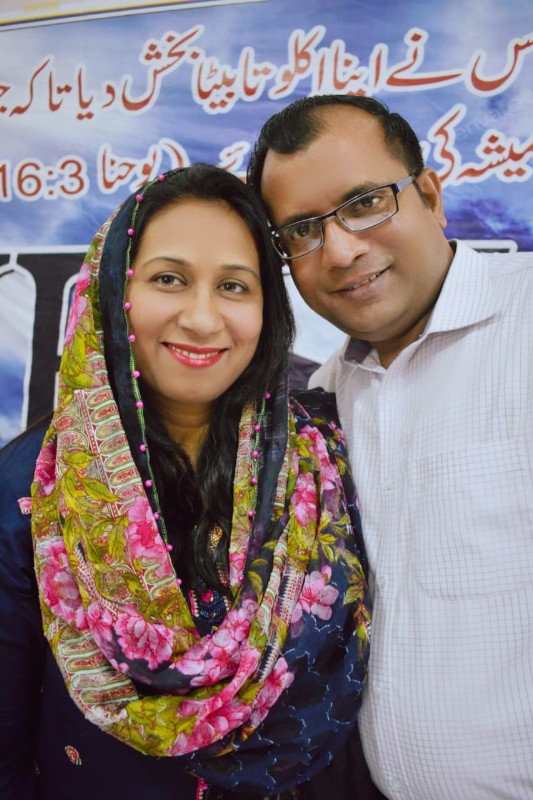 28-05-2020
Please welcome Pastor Javaid John and Mumtaz John as New Life Church planters in Pakistan Lahore in cooperation with our ministry Impact Nations For Christ!

Personally I know John from my first evangelism campaign in Pakistan in 2015 and second campaign in 2016. He is called as a charismatic teacher and pastor but above all, he is freely moving in the anointing of the Holy Spirit.

Pastor Javaid John is married with Evangelist Mumtaz John and father of daughters Rohama, Adeena, Christina John.

He is serving our Lord in Pakistan from last 25 years and equipping disciples from last 14 years. Evangelism and discipleship are the core subjects, he's teaching to his students.

Soul winning is his mission and main focus.

"In my understanding, the message of "new life" is global regardless of any nation, race or status it is for all" - Javaid John

Because of the same calling to reach to the unreached and disciple new believers, we will join our faith and will cooperate from our ministry supporting them planting a New Life Church in Pakistan Lahore.

Pastor Javaid John will also be our overseer/coordinator for Impact Nations For Christ Pakistan and will coordinate future campaigns, church plantings and social project in his country.

We are very thankful for this new open door and new mission ground. We ask you to keep them in your prayers and keep our social media channels under your notice for future news!
Fausto Tumolo